I Had a Date Last Night! by Weezie Walker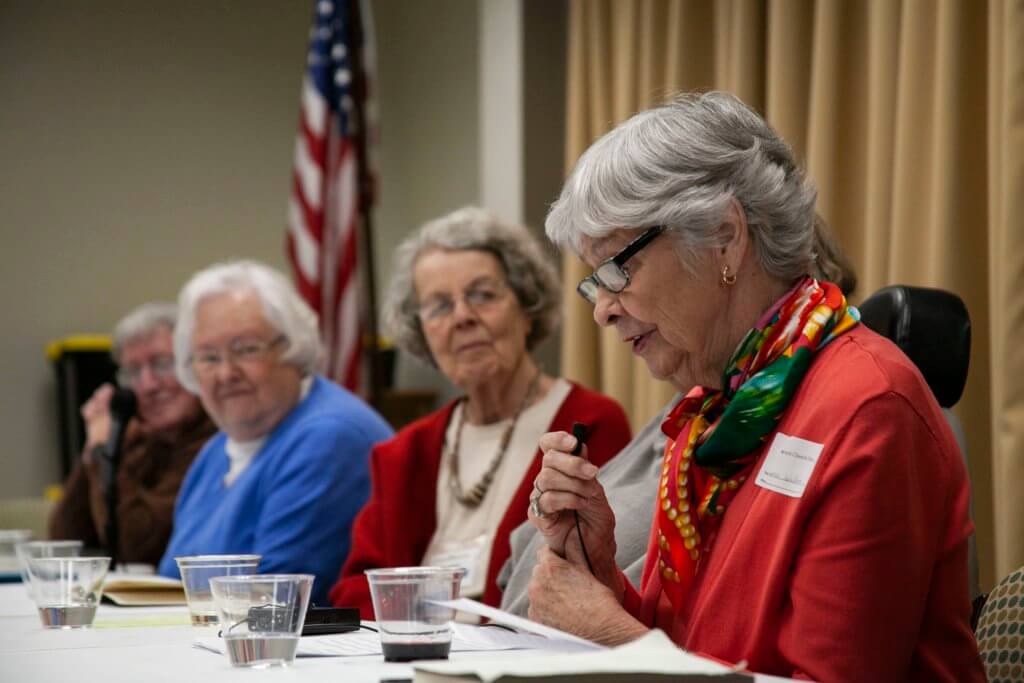 On Thursday I had a phone call from a nice man who invited me out – a date! This was after I had lost two husbands, five and four years older than I. Even in high school and college I had always gone out with guys at least two years older.
Losing my first husband at age 58 was tough and rather scary. After about six years of enjoying tennis, church and "girlie" events, I began going out with a guy who didn't care if I were male or female which was okay because he didn't have the qualities I wanted in a man even though he had a good tenor voice and played a mean game of Bridge.
This ended when I met the man with all the qualities I love and we married two years later. He was 69 when he proposed. I told him I would love him forever but wouldn't marry any 70 year old man. That seemed so old at the time – so we married while he was 69 and had 19 wonderful years together.
From all this you can get a mental picture of my view of age progression. As a young person (in my 30's), I declared that there are three stages in aging:
Stage One: Youth – birth to 30
Stage Two: Middle – 30 to 75
Stage Three: Old – 75 and on
And I wept at each stage change. However, now I realize how much you learn at each stage and somehow accept the changes. Those who have not had the experiences cannot understand how values and feelings change. I have been asked from childhood, "Why don't you act your age?" I feel young at heart, enjoy a good laugh and good friends. I evidently didn't come across to my 69-year-old girlfriend as "old". She set me up on a date! It was quite exciting looking forward to meeting a tall, grey-haired, experienced, understanding, intelligent gentleman – I did my best to look acceptable for my first date in so many years!
Well at 6 p.m. the doorbell rang and I answered it to meet my 5'6″ tall date. He did have grey hair and a lovely Mercedes in which we left under the cover of darkness. We had a lovely evening at the Teddy Abrams concert and chatted, getting to know each other. He was very nice but in conversation his age somehow slipped (mine did not) and that maturity barrier stuck its head up. He hadn't even finished Stage Two! What really determines the difference, I cannot explain, but I can forever take pleasure in the fact that I'm 91 and I had a date last night!
*Used with permission by Weezie Walker